Every day our expert consultants help hundreds of candidates find their next role, and they also help clients reshape workforces and deal with talent shortages.
We work globally, and there is a big difference in the salary levels, the same is related to the income tax, another vital parameter when you select where you want to work and live. The 3rd element is the benefit that follows the job.
As the parameters shift very often especially the base salary, we do not shape salary statistics, but the models are typically set up in 4 levels. And here one example on a scale:
Level 1: CEO, MD, COO and regional and global salary level;
Level 2: Regional and global salary level. Senior Management;
Level 3: National and regional salary level. Management level;
Level 4: Normal management level.
Employee level: City or country level. Coordinator, specialist level. Key employees.
Feel free to talk with our Advisors about the salary level in the country you like to know more about.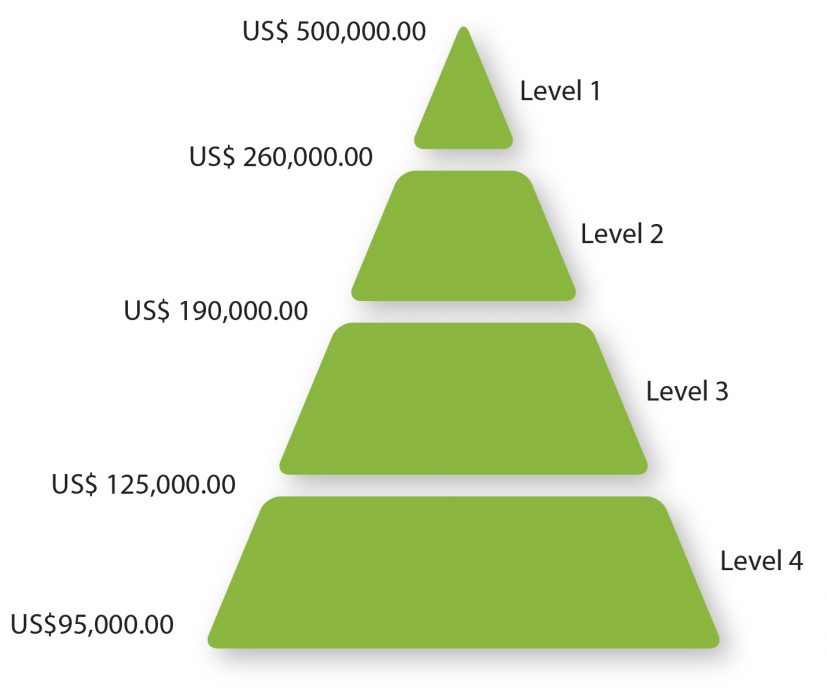 Our website and menu are designed to store a lot of important information. And we suggest you sign up so you can access the extra information. It's free.
Talking about salary can always be difficult. One way is to note a minimum and what you feel is your marked level
As mentioned, there is a big difference between salaries – for example in Asia. The highest salaries are in China, Hong Kong and Singapore. The next level is Philipines, Vietnam and Thailand. In the lower category are Cambodia, Laos, Myanmar. And at the bottom are Bangladesh and Nepal.
But kindly note there are huge differences in local salaries and expatriates salaries, and some countries also shift fast, we sometimes see salary shift with 20-35% in some countries yearly!
In Asia, you can see salaries starting at USD 60 monthly and then salaries up to more than USD 100,000 monthly!
Remember that living costs, pensions, working hours, working weeks, number of days off, fixed costs, benefit, taxes, and where you have to pay taxes are important elements
We have set up different community forums for three different groups:
1. CEO / MD, President and Chairmen;
2. Human Resources Management professionals;
3. Finance professionals.
It is completely free and we are building these three forums at an international level. It is an internet forum set up with group function, forum functions, WIKI features, chat and profiling option. The idea is to create some professional focus areas and community for the professionals we work most with. As mentioned, it is free to join in. Do you want to participate?