"If you are like us, we dream about,
a partnership based on friendship, high professionalism,
and peace of mind knowing we together can do everything to get the best results"
We pride ourselves on being different. Our passion for improving and refining our selection and search models drives us to excel every day, ever since we started in 2006. We offer our services at very reasonable prices, ranging 40% to 60% below our competitors.
We believe in collaboration with both the company's management and the candidates, working as advisors to ensure the best outcome for everyone. With our expertise in talent management, search and selection, we also provide training to other companies who want to improve their recruitment processes.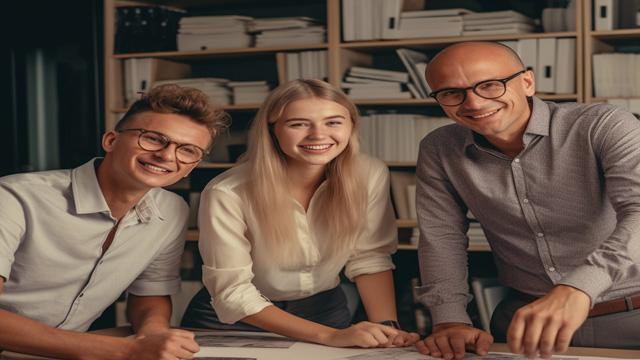 At the core of our work lies a tremendous responsibility: the decision of whether a candidate is the right match for a given role. That's why we're dedicated to making sure we get it right every time.
Our dream and passion for this work fuels us every day. We love what we do and are driven by the belief that we can shape a better future. Every day, we learn from the challenges we face and the inspiring people we meet.
We work differently than most
– and we are proud of it!
As an international psychology firm specializing in search and selection, we take a unique approach to our work. Our focus is on selecting the right people for our clients and fostering clear communication with both clients and candidates.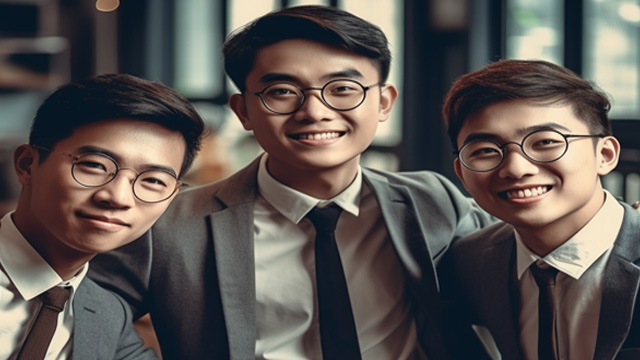 Choosing the right candidate is not only critical for the success of the company but also a responsibility that we take seriously. Incorrect selection can result in costly consequences, making it essential to get it right.
Our search and selection model has been continuously improved since our inception, and we will never stop refining it. As the world evolves, and new generations with different mentalities and competencies emerge, we strive to stay ahead of the curve and adapt accordingly.
We are committed to our work and driven by the belief that we can make a meaningful impact in people's lives. Our dedication to excellence and continual improvement is what sets us apart.
We welcome you to our exclusive internal forum, designed for our new and existing clients as well as candidates. Here, you can access our latest offers and pricing information, and stay up-to-date with our services. We are also excited to announce that we are in the process of creating a groundbreaking new forum that will offer even more benefits and opportunities to our clients and candidates.
Joining the forum is easy and just a click away. Gain access to a wealth of valuable resources and connect with like-minded individuals who share your interests and goals. We look forward to seeing you there.
"We have analyzed our customers' expectations, and offer all the wishes"
Recruitment related Artificial Intelligence
I had the pleasure of working with this company and I was blown away by their expertise in Artificial Intelligence and their innovative recruitment tools. They were able to streamline the recruitment process, allowing for a more efficient and effective hiring process. The training they provided to our team was invaluable, equipping us with the skills and knowledge needed to stay ahead of the curve. Thanks to their innovative approach, we were able to attract top talent and build a high-performing team. I highly recommend this company to anyone looking for cutting-edge recruitment solutions.
Thor, Morten, Anders og Eva
The cards
We had a high energy and a great desire to even try to lie these competence, knowledge and skills cards. Exciting when something so complex can be made so obviously simple, we've never seen that before.
Going forward they will be used to describe what we are looking for by speaking ti a single position. Thanks again, see you soon.
Human Resources teamet - inklusiv Klaus
Probably the most interesting interviews/conversations I've ever experienced
One of the last interviews in a series of 3. Probably the most interesting interviews/conversations I've ever experienced. Enormously friendly, accommodating, open and helpful, and although I would have liked to have gotten details that I would have liked to have gotten, I left feeling very deeply and broadly informed about the role, many "real life examples" of what daily life was like and what to expect. In short, I have to say that this is probably one of the 10 best conversations I have been through in my life (and that's a lot).
-
What an experience
It was an exciting experience to be with you guys those many times. I learned a lot, also about selection, even I came "sitting on the other side waste table" as a candidate. Nobody else I have met has this level of professionalism. Thank you for your time and for your advice. We'll see if other options come up.
Poul Erik
"We do not use an Applicant Tracking System (ATS).
We read all applications and CVs and we evaluate candidates on the full definition of talent"
You're always welcome to call us on - click link. Our Offices hours are Monday to Friday from 10 a.m. to 5. p.m. Danish Time Zone.
When we are online we also offer you a direct chat, and you can also fill in here, and we call you back ASAP. Note in your country so we know the timezone.
We welcome you to sign up for receiving our News packet. Be a part of our active network. It's absolutely free, and we welcome both candidates and clients. We like to be closely related to our candidates and clients.
The News packet includes:
All it at no charge, free great important key information, direct to your email:
4-6 Newsletters a year;
Relevant articles;
Salary statistics;
New laws – we need to know about;
We send you a "Happy Birthday";
"Free seats" in our webinars, and great training offers;
"Early birds" offers for joining meetings and seminars;
Free joining our new network – community;
"First to know" about new jobs we work on.
The volunteer expert team
We have received numerous requests from both our experienced candidates and clients to participate in an expert team. In response, we have established an Advisory Team comprised of volunteers. The team meets twice a month either in-person at a cafe or via Skype, and their goal is to provide independent assistance to companies that are facing various challenges. Although this is a voluntary opportunity, it is a great way to contribute to a good cause while honing your skills. If you are interested in joining, please let us know. As we are still in the early stages, you will have the opportunity to be a part of the founding team.
We have established three distinct online community forums, each catering to a different group of professionals:
CEOs, MDs, Presidents, and Chairpersons;
Human Resources Management professionals;
Finance professionals.
These forums are being built on an international level and are completely free to join. They are designed to serve as a platform for professionals to come together and engage in meaningful discussions. With group functions, forum features, WIKI capabilities, chat options, and profiling tools, these forums are geared towards creating a professional community for the individuals we work with most often.
If you're interested in participating, we would be thrilled to have you join us.
"Clear price structure, on a lower level"; we are 40-60% cheaper than those we compare ourselves with. "Significantly better dialogue from candidate to headhunter"; we are approachable, offering phone, email, chat, community and network meetings. "Highest professionalism"; every interview takes place with a psychologist. "A clear structure and a very meticulous selection basis"; we select on the full concept of talent. "Solid trained Talent Scouts"; we have specially trained Talent Scouts. "Use the new media and the new form of communication"; - we've trained everyone to become "Ninja Research Experts" in the research team to find the best matching candidates.